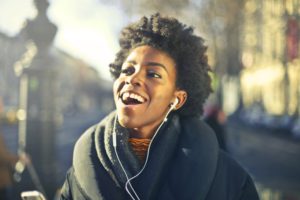 Your wedding playlist should be fun, and it should definitely appeal to everyone present at the wedding – and that means you will most likely have to include all musical genres as well.
Of course, you will include the songs that appeal to you – but don't forget to include some pop songs that are in demand right now. This way, a lot of your guests will feel encouraged to dance and have fun.
What are some of the best pop songs to include in your wedding playlist? We have gathered them right below – so read on if you need some musical inspiration.
• Ed Sheeran, Shape of You. This song may be a couple of years old, but it's still a very popular one, especially at weddings, and especially due to its highly romantic note. This song would work great towards the end of the night when you want to offer all couples at your wedding to celebrate their love… on the dance floor.
• Chainsmokers, Paris. Another romantic song that's very in demand this year – a song you will love from the very first notes and won't be able to take off your mind very easily. Your guests will absolutely want to dance to this!
• Lady Antebellum, You Look Good. Looking for a pop country song that's energizing and makes people feel genuinely great? This is it, then. If you don't know the song already, give it a good listen because we absolutely believe you will love it – and so will your guests too.
• Taylor Swift, Look What You Made Me Do. OK, we'll be the first ones to admit that this may not be the most wedding-appropriate song ever. However, it's a really popular demand right now, with Taylor Swift having made a comeback. It's a fun song your guests can dance on and create great memories on – so why not add it to your playlist too?
• Kedrick Lamar feat Rihanna, Loyalty. Because what is marriage about, if not loyalty? This song is huge fun, it's madly popular, and it includes Riri in it – so yes, it's something you might want to include in your wedding playlist!
Looking for the best wedding DJ in the Metro Detroit area? Contact Memory Maker DJs and allow us to be the ones who will entertain you and your guests. Contact us and you will never regret your choice!