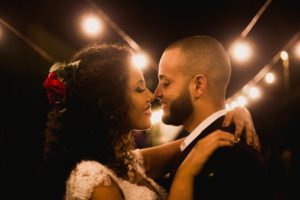 Your wedding is such a special and unforgettable event in your life – and of all the wedding moments, your first dance is bound to be a truly remarkable one.
Obviously, you want to choose a wedding song that is truly significant and meaningful for you – but how do you move past the million options you have and settle on one song that symbolizes your entire love story?
We have gathered some tips for you – keep reading to find out more.
• It has to be suitable for both of you. It takes two to make a wedding – so it's of the highest importance that you pick a song that genuinely fits both of you. Yes, this might take some communication and yes, it may not be very easy to choose something you both like and can relate to – but trust us when we say this: it is more than worth it.
• It can be any genre you want. Really, there's absolutely no rule about this – your first dance song can actually be any kind of genre you imagine. Rock, country, pop, even classical – every genre has songs that are more than suitable for a wedding dance. Pick whichever speaks to you more, regardless of what it may be.
• It should be appropriate. While there are no actual rules as to what kind of song you can choose for your first dance, the truth is that there are songs that might not be fully suitable for a wedding. For instance, songs that are too sexual or songs that speak about breakups are probably better left out of the short list. Be sure to listen very carefully to the lyrics – it can make all the difference in the world!
• It should be danceable. Unless you want to hire a choreographer to help you with the first dance, pick a song you can easily dance to. You want this moment to be candid and tender – you don't want to stress out over the fact that you're not going along with the music!
Have you booked your wedding DJ? Searching for a true talent in the Metro Detroit area? Contact Daryl Scott at Memory Maker DJs and hire us if you want your Big Day to be absolutely fantastic. With us on your side, your wedding is bound to be nothing less than unforgettable!