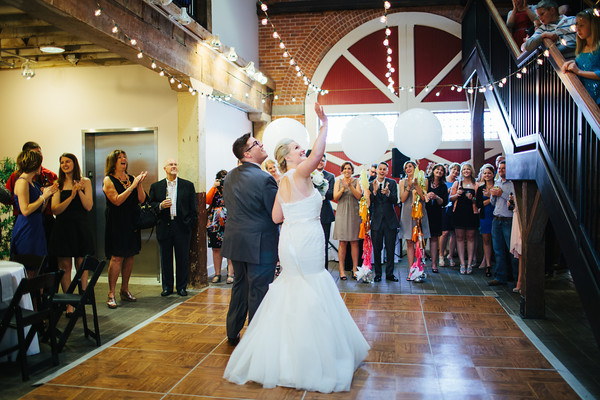 You may think planning the perfect wedding music isn't that hard – but, same as with everything else wedding-related, doing it is much, much more complicated than it seems at first. What are some of the worst mistakes to avoid when putting together the ideal wedding music playlist?
We have some tips for you – so read on and find out more.
• Playing offensive music at your ceremony. Alright, we've said it before and we'll say it again: you are allowed to play the music that represents you the best. However, if a song is in contradiction with your officiant's beliefs, you might want to re-consider. Some churches and places of worship are very strict with the music that can be played inside, so it's better to ask first.
• Don't start the ceremony in complete and utter silence. Play something relaxing and joyful on the background for about 30 minutes (just enough to allow guests to take a seat, socialize a little, and prepare for the wedding ceremony itself).
• Not adjusting the volume of the music to fit the atmosphere. Music that's too loud can impediment social interactions and discussions. However, music that's too low can be a real party-crasher too – so it is very important to be very balanced about all of this. Also, don't forget to ask your DJ to run a sound check – not all venues sound the same, and you need to make sure your music will sound great!
Getting married in Troy, Michigan? Looking for a wedding DJ with lots of experience and passion for the marvelous industry of weddings? Contact Memory Maker DJs and allow us to be the ones who help you create stunning, unforgettable, fun memories during the Big Day! Contact us and you'll not regret it!
Photo source: flickr.com/
emily @ go haus go