Everything about the big day should be unforgettable – precisely because every single second of this huge event in your life is special, precious, and totally beautiful. From the moment you open your eyes on the big day to the moment you finally bid your farewell and drive into the sunset, you deserve to feel like the Prince and Princess of your own fairytale – and your wedding exit makes no exception.

What are some of the best exit songs to consider for the big day? Here are some suggestions you will surely love: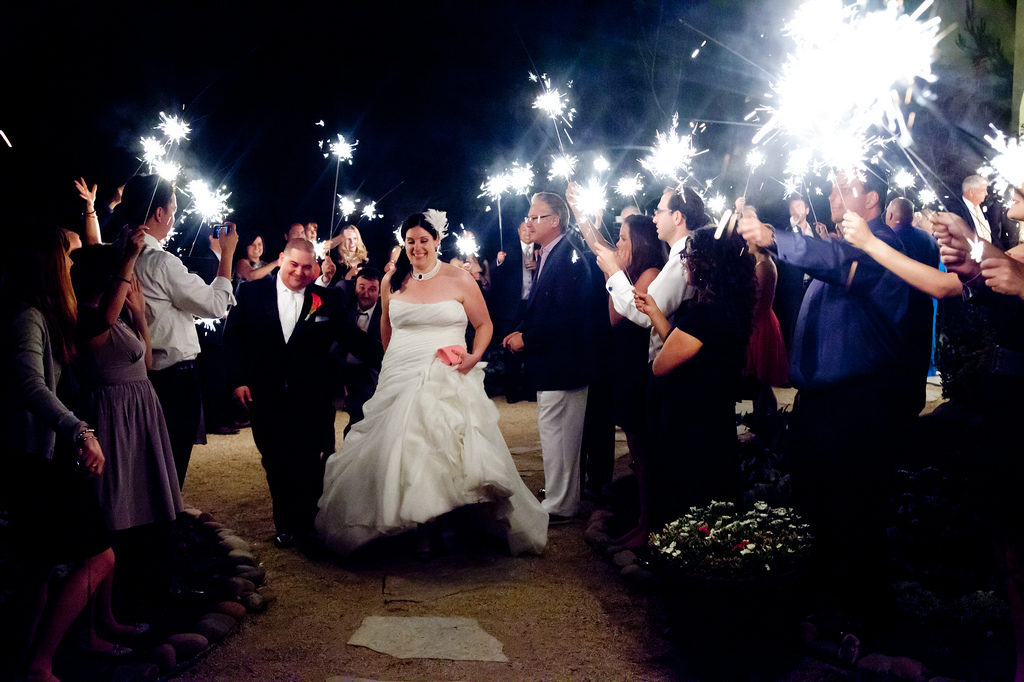 Green Day's Time of Your Life. Looking for a sweet, nostalgic and emotional song for your wedding exit? Give this a listen – we guarantee it will send shivers of sentimentalism down your spine. Such a timeless, beautiful and meaningful song!
Daft Punk's One More Time. Just because you're leaving, it doesn't mean the party's over – so leave your guests on a high-energy note with this wonderfully vibrant song created by one of the most unique bands of the moment. They will love it!
Queen's Another One Bites the Dust. Want to add a smile and a bit of laughter into your wedding goodbyes? Play Queen's Another One Bites the Dust and we guarantee guests will appreciate the tasteful dose of humor you've offered them.
Donna Summer's Last Dance. This is a complete classic when it comes to wedding exit songs – and there's a very good reason it's still played: it's really good. This is just the kind of song everyone can relate to – which is precisely why people won't leave the dance floor listening to it.
I had the Time of my life – Dirty Dancing. This is such a classic! And, will express that you and your guests had wonderful time dancing all night long.
Time of my life (Dirty Bit) – Black Eyed peas. Take a more fun and modern approach with this upbeat song!
Looking for the best wedding DJ in Troy, Michigan? Come visit Memory Maker DJs and we promise not to disappoint you in any way!
Photo source: flickr.com/ eschipul