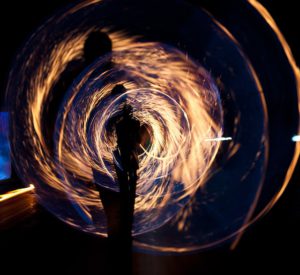 Entertaining your guests is, most likely, one of your top priorities as the bride and groom. But even with the best wedding entertainers hired, timing is still of the essence.
How to find the best time for the best and most fun wedding ideas out there?
We have some tips of advice for you – continue reading if you want to find out more.
• Your ceremony should be embraced by soothing music. Instrumental or classical songs can create a romantic and dream-like atmosphere for this special moment of the Big Day – and although you might decide to play a different genre for the processional and recessional, relaxing and soothing sounds are still the best choice for the general ambiance of the ceremony.
• Your cocktail hour should be a little more energizing – but the time for dance music hasn't come yet. Instead, you might want to hire an entertainer that will put a smile on your guests' faces while they chit-chat with each other and catch up. For instance, a caricaturist can be very well coordinated with this part of the Big Day.
• Your reception should be really fun and really booming with joy and energy. Obviously, you should make sure your playlist is to your liking as much as it is to your guests' liking. But if you want to go beyond that, you might want to consider a fire show or a fireworks show. These ideas are so beautiful for a nighttime wedding – they will inspire the guests, they will make everyone feel fabulous, and they will definitely put a huge smile on your faces as the bride and groom too.
• Your after-wedding breakfast is also part of the event (if you choose to have one, of course). It is a really nice way of showing those you love most that you really care about their presence at your wedding – so why not end the big event on a funny note? Hiring a comedian or some comedic lookalikes to surprise your guests during the breakfast or brunch after the wedding.
Still searching for a talented and experienced wedding DJ in the Metro Detroit area? Contact Daryl Scott at Memory Maker DJs and hire us if you want to help your guests (and yourselves) create unforgettable memories of the entire Big Day. Contact us if you want your wedding music to be top-notch!