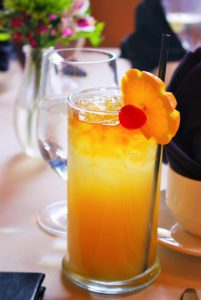 Every single part of your wedding should be perfect – and yes, music does play a huge role in creating a beautiful, unforgettable, and unique atmosphere at your wedding. Of course, your Cocktail Hour should have music on the background as well – it doesn't have to be anything too loud, and it shouldn't be dancing music, but it should be the kind of music that makes people feel good (and prepares them for the big reception party).
What are some of the songs you could include in your cocktail hour? We have some ideas for you – so read on if you're searching for inspiration.
• Elton John – Your Song. This tune is perfect for low-key romanticism playing on the background of your Cocktail Hour, while your guests are warming up for the big party. Beautiful and with lots of meaningfulness to it, this song will be appreciated by everyone at your wedding (because who doesn't love Elton John's amazing voice, after all?).
• The Beatles – Here Comes the Sun. Another lovely tune filled with optimism and good vibes, which makes it absolutely perfect for the Cocktail Hour. Play this song for your guests and it will definitely put a smile on their face – because it's just that kind of song!
• Bob Marley – Is This Love. Anything by Bob Marley is an instant party warmer, and this particular song is perfect in terms of lyrics and meaning as well. Yes, everyone will love this song, even people who have never listened to it before!
Have you found your perfect wedding DJ in the Metro Detroit area? If you are still on the lookout, remember to check out Memory Maker DJs as well! Contact us and Daryl Scott will provide you with the highest quality DJ-ing in the entire area – your wedding deserves this!