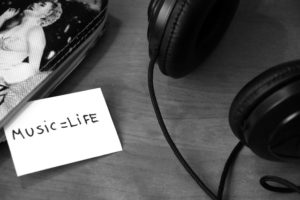 Here at Memory Maker DJs, we believe every single couple deserves to have a wedding that will truly mirror who they are: in terms of style, in terms of story, in terms of every single little detail that comprises an event of such grandeur.
Obviously, this extrapolates to music as well – because music is, in the end, one of the most basic ways of communicating emotion.
Of course, you want to create a wedding playlist that fits everyone – but when it comes to those special moments, like your first dance or your processional, you want to choose songs that speak to you and about you.
What are some of the most unique such songs you could include in your wedding this year?
We've gathered some suggestions for you – so read on and find out more.
• Kehlani ft. Musiq Soulchild, Footsteps. Love stories are all about the tiny footsteps you make towards each other – and the steps you constantly make to make it work. This song is both dramatically romantic and downright realistic at the same time. On the one hand, it wraps a powerful message about long-standing love in a truly unique way, and on the other hand, it speaks about "constant work" in a relationship – which, as we all know, is the actual foundation of every healthy marriage.
• James Blake, I'll Come Too. This is a special song for many reasons: you haven't heard it at every radio station under the Sun, you can deeply relate to every single lyric, and it's all embraced by the kind of music that is universally beautiful. What more could you want from your first dance song, for example? A tune that speaks about being there despite everything is what romanticism is all about, really!
• Mereba, Planet U. This tune is cosmically beautiful and universally true. In terms of music, Moreba manages to bring together multiple genres and styles with grace and delicacy. In terms of message and lyrics, this tune is what falling in love feels like – and listening to it will definitely make you fall in love over and over again, that's for certain!
Have you booked your wedding DJ in Detroit, Michigan? Not yet? If you are still looking for the perfect team to help you entertain your guests in grand style, contact Daryl Scott at Memory Maker DJs. You will never regret it – that's as clear as day!