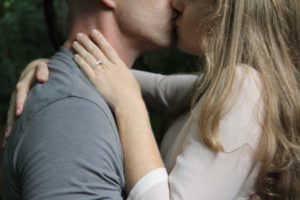 There's nothing as romantic and as magical as your first dance as a husband and wife. This is your moment to shine – it's your moment to create something truly unforgettable, your moment to tell your story (even if no words are used).
If you are like most brides and grooms, you want your first dance song to be absolutely memorable. But what if you don't want to settle on one of the classics? What if you want your first dance song to be as fresh and as unique as your love story itself?
We have some song ideas to help you with this – so read on and find out more.
• Mumford and Sons, Guiding Light. This high-energy indie/ folk tune is a true masterpiece of the genre. If you are looking for something that will fill your heart (and your guests' hearts) with strength and romantic notes at the same time, this song is absolutely perfect for you. It will send out the best vibes ever!
• Lady Gaga, Always Remember Us This Way. This can be a tricky choice, since the song isn't very happy and it could not work well with the joy of a wedding. However, if you move past that, this stunning tune is just perfect: it has so much passion, power, and love in it that it's simply impossible not to fall for it. Plus, people will be associating it with one of the best movies of 2018 – so prepare to see them hum the words to the song as you dance through it!
• Shawn Mendes, Nervous. This is a really cute song – it will make you feel giggly and smiley, it will embrace you with its optimism, and it will also remind everyone how falling in love feels like. A modern sound, lovely lyrics, a voice that's genuine and unique – what more could want from your first dance song?
• Leon Bridges, Beyond. This is clearly a modern tune – but it somehow has that classic quality that makes it timeless. Soothing and beautifully written (both from a lyrical point of view and from a musical one), this song is bound to conquer your heart!
Have you booked your wedding DJ in Metro Detroit? Contact Daryl Scott at Memory Maker DJs and allow us to be your entertainers for the Big Day. You won't regret taking this decision!