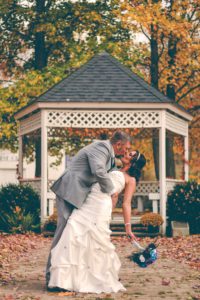 The song you play during the ceremony processional, the song you play for your ceremony exit, the one you play for your First Dance, and the one you play for your Last Dance – there are quite a lot of special songs you will want to play during the Big Day.
However, that doesn't mean you should leave out the ceremony interlude songs. Played on low volume, in the background, they can really add a lot to the ambiance created during the ceremony and make for moments that are simply unforgettable.
What are some of the most beautiful wedding interlude songs? We have some tips for you – so read on and find out more.
• Felix Mendelssohn's Adagio. Sweet and classic, this tune will make your wedding ceremony feel utterly romantic – and even more, it will make the two of you feel as if you have just landed in a beautiful, romantic movie. What more could you want from your ceremony music?
• Led Zeppelin's Thank You. Looking for something more unconventional? Led Zeppelin is a great name to add to your ceremony playlist, especially if you're in love with the genre. Moreover, this particular song is extremely meaningful and it will work absolutely perfectly with the wedding atmosphere!
• Amazing Grace. This is a true classic – and it's just perfect for a couple who wants to have a traditionally religious wedding. If you are not having a Christian ceremony, you will find similar songs in other faiths as well (e.g. Jerusalem of Gold for a Jewish wedding).
Looking for someone to play the best music at your wedding? If you want to have your Big Day in the Metro Detroit area, be sure to contact Daryl Scott at Memory Maker DJs and we will make sure both you and your guests are having a truly great time at the wedding!