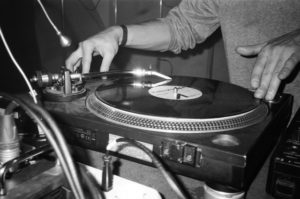 Nothing can ever be as grand or as memorable as your wedding day – trust us on this, we have seen hundreds of weddings and we know just how amazing every second of this amazing event can feel.
Of course, we believe that every wedding element is there for a reason and that it contributes to making this day really special: but as wedding DJs, we cannot help but be biased and say music is one of the quintessential elements you should never leave behind.
How to plan the wedding music? We have gathered some tips for you – keep reading and find out more.
• Don't overspend. Yes, we are wedding DJs and yes, our business relies on brides and grooms choosing us for the Big Day. At the same time, we believe that it is very important for couples to stick to their budgets. We don't want anyone to start their new life with a bunch of debt on their backs, and thus we think you should consider your budget from the very beginning – and yes, music should be part of this.
• Don't include songs that are…iffy. Even if you love dancing to a dirtier song, your wedding is not the moment for this. Keep it nice and clean with your wedding music, so that everyone at your wedding can enjoy it. Can you actually see your grandma listening to a Work by Rihanna, for example? Probably not – and whenever in doubt, you should run the same test: imagine your grandmother listening to the song in question.
• Even if you do love a particular genre or niche, do make sure you don't bore guests with that. Let's say you really like country music – that's alright and it's perfectly OK to include it in your wedding. DO mix it up with other genres and decades as well. And if your music tastes are very particular, do consider dedicating a special section of the wedding just for that kind of music too (e.g. if you're into electronic chillout, this would work really well with dinnertime, for example).
• Last, but not least, end on a happy note. Your last songs should be high-energy, so that guests leave the Big Day smiling, happy, and energized. It can make such a huge difference on how everyone will remember this special event!
Looking for the best wedding DJ in the Metro Detroit area? Contact Daryl Scott at Memory Maker DJs and allow us to be the ones who help you and your guests have a great time during the wedding day. You'll never regret your choice!