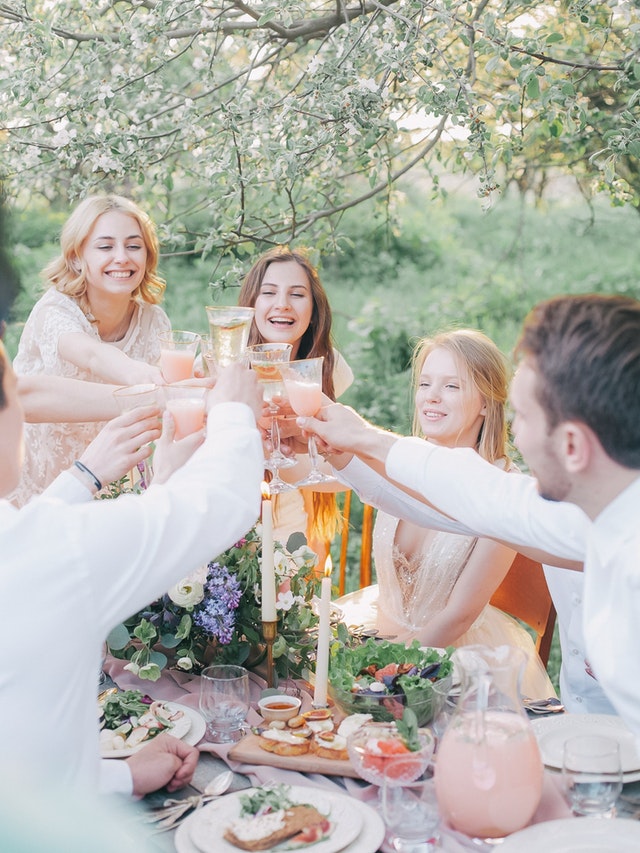 When planning their wedding, everyone seems to be focusing solely on the Big Day itself. However, the truth is that successful weddings are always thoroughly planned down to the smallest detail: from the way your guests will land at your location to the chairs they will be seated on.
Naturally, your rehearsal dinner makes no exception from the rule. But how do you actually choose the best music for your special dinner? We have some tips for you, so read on and find out more.
• Frank Sinatra's I Get a Kick Out of You. Now, this is the kind of song you can definitely play during the reception too – but if you don't want to "cram" your wedding playlist, you should move this to the rehearsal dinner. It's just perfect for a romantic dinner and for an evening spent with the closest friends and relatives!
• Nina Simone's Feeling Good. How else would you feel? You will be married to the love of your life – and that's a magnificent reason to celebrate. Play this song to show everyone how great you feel and how powerful the happiness running through your veins is!
• Elvis Presley's It's Now or Never. A true romantic song, It's Now or Never is more than perfect for a couple who wants everything about their wedding to be fairytale-perfect. Play this tune at your rehearsal dinner if you want to get people in that amazing, romantic mood for the upcoming Big Day!
Planning a wedding in the Troy, Michigan area? We bet you're searching for the most fantastic DJ in the neighborhood! Contact Memory Maker DJs and let's discuss all of your wedding details, so that both you and your guests have a genuinely great time at your wedding. Give us a call today – we are here to make your Big Da feel magnificent!