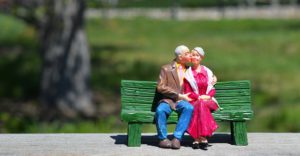 Weddings are great celebrations of love. Of course, your love story takes the main center stage on the Big Day – but it is sometimes customary to invite married couples to a special dance too, as a tribute to their long marriages (and as a way to show them you look up to them as a newlywed couple).
What are some of the songs you can use for this special dance? What music to play when you want to honor couples who are celebrating their wedding anniversaries soon (or have done it very recently)? We have some suggestions for you – so read on and find out more.
• Shania Twain, Forever and Always. This will work perfectly for a variety of couples – from those who are well past their 10-year anniversary to those who have just celebrated their 1-year anniversary (of course, Shania Twain is such a huge name that her romantic songs will work for just about anyone). If you want to make your married guests feel really special, this is it – precisely what you are searching for!
• Jay & The Americans, This Magic Moment. A beautiful song that was originally written in the 60s, and which maintains the same optimistic, unique vibe. Perfect for couples who are unconventional and sweet in a quirky, old-school/ hippie kind of way!
• Harry Connick Jr., It Had to Be You. If you are searching for a splendid jazz/swing tune for this special wedding moment, you have hit the jackpot. Amazing voice, superb lyrics, and an unforgettable sound guests will just love!
Have you hired your wedding DJ in the Metro Detroit area? If not, come check out Daryl Scott's Memory Maker DJs and allow us to be the ones who will entertain you and your wedding guests!