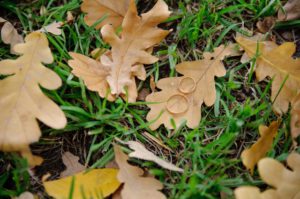 Summer may be the perfect season for some brides and grooms – but that doesn't mean it's the only wedding season out there. On the contrary, actually. Having a fall wedding, for example, can be an amazing choice if you love the gifts this season has to offer: picturesque foliage, romantic nostalgia, mild temperatures, an abundance of fruit, and so on.
What are some of the best songs for a fall wedding in Michigan, though? We have gathered them right below – so read on if you're still looking for some inspiration.
• Paramore, The Only Exception. This unique indie tune is absolutely perfect for a quirky couple who wants to make sure their wedding stands out from the crowd in a unique and beautiful way. Plus, the sound of the song is a really nice complement to the vibes of fall itself, making this a truly amazing choice for fall brides and grooms.
• Meghan Trainor ft. John Legend, Like I'm Gonna Lose You. It's been a long time since Meghan was all about that bass – and this song proves how much she has changed in the past couple of years. This song may seem sad at first, but it has a very powerful message: love your close ones like tomorrow's your last day with them. Seize the moment, give everything you can to make it work and to make them happy. Because, in the end, this is what marriage is all about, right?
• Beyonce, Halo. We couldn't have created a list of romantic songs without including Queen Bey, right? With her amazing voice and her powerful lyrics, Beyonce can reach anyone's hearts – and this song is pure proof that she can do this. The slightly nostalgic note of this tune makes it a great choice for pretty much every fall wedding, so you will definitely love it!
• Alice Boman, Be Mine. Such a sweet and romantic song, such a perfect choice for every bride and groom! Timeless, deep, smooth – this tune is just ideal for a First or a Last Dance, so if you haven't listened it (ever, or simply in a long time), be sure to do it now, you will definitely love it!
Looking for a talented wedding DJ in Troy, Michigan? Contact Daryl Scott at Memory Maker DJs and let's talk about the Big Day and how we plan on making it unforgettable!