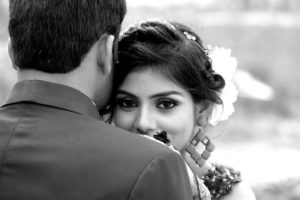 Your first dance is bound to be one of the most unforgettable moments – not just at your wedding, but in your entire life. After all, this romantic moment marks the beginning of your marriage and it's one of the most symbolical ones at the entire wedding – so it's perfectly normal to see it as a truly important element of the Big Day.
What are some of the very best first dance songs you could choose for your wedding? We have some tips for you – so read on and find out more if you need inspiration.
• Israel Kamakawiwoʻole, Somewhere Over the Rainbow. Definitely one of the sweetest and most beautiful songs ever created, Somewhere Over the Rainbow is the perfect complement for a couple dancing for the first time as husband and wife. So much positivity and timelessness in this song, so much romanticism, so much elegance and simplicity all at once!
• Prince Royce, Darte un Beso. Want some Latino rhythms sprinkled into your first dance? Darte un Beso is a great choice for couples who don't necessarily want to have a very slow first dance, but who also don't want to sacrifice the romantic notes of a traditional first dance. If you don't know the song, you should definitely give it a listen!
• The Beach Boys, Then I Kissed Her. Not one of the most well-known songs out there, but one you will definitely fall in love with as soon as you listen to it. If you want to bring a smile on your guests' faces with a first dance accompanied by a fun, sweet, and romantic song, this is the one. Lovely choice!
• Ed Sheeran, Thinking Out Loud. Probably one of the most popular singers of romantic songs of the moment, Ed Sheeran has something unique so many couples love right now! And, of all his songs, this is by far one of the most popular ones – it's so appreciated that you could say it's one of the most popular romantic songs created in the past decade (at least). There's nothing not to love about this when looking for the perfect first dance song!
Looking for a dedicated, talented, and truly professional wedding DJ in the Metro Detroit area? Contact Daryl Scott at Memory Maker DJs and allow us to be the ones who entertain you and your guests – you will never regret your choice!