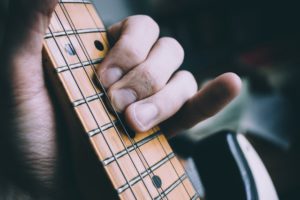 There's nothing quite as beautiful and soothing as a classic romantic song – and when you know you and your loved one are big fans of the country music genre, you surely want to make sure you'll include at least one country tune in your wedding day.
What are some of the best old-school country songs for a wedding? We have gathered some tips for you – so keep reading and find out more.
• Dolly Parton, Love Is a Butterfly. This sweet, energizing, and yet deep song is a true masterpiece – not just within the country genre itself, but for music in general. If you want to be embraced by one of the most amazing voices of country, Dolly Parton, this song is the absolute perfect choice for you.
• Trisha Yearwood, She's in Love with the Boy. Another amazing voice of the country music genre, Trisha is the kind of singer you kind of always want to include in a playlist. She has energy and power in her voice, and her songs are always very easy to dance to and catchy. This one makes no exception – it could be an amazing processional song, first dance, last dance, or pretty much any other special moment at your wedding.
• Johnny Cash, I Love You Because. We couldn't have made this list without the one and only Johnny Cash on it – and this is truly one of the most beautiful and romantic tunes he ever created (and one of the best ones in general). Such a stunning option for a first dance or processional! We guarantee people will absolutely love it!
• Alan Jackson, Remember When. There's something unbelievably beautiful about this song. The lyrics, focusing on growing old together and creating a future for your family, the voice, the song itself – everything about it is just perfect. Even if you don't like country music, this one will go straight to your heart – precisely because it's such a deep and unique tune that you will never be able to forget it!
Have you booked your wedding DJ in the Metro Detroit area? If not, and if you are still searching for the right option, be sure to contact us as soon as possible. We guarantee you will never regret hiring us! Contact Daryl Scott at Memory Maker DJs and book the best music in the entire area!