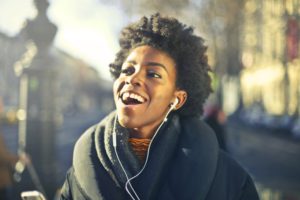 You don't even have to be born in the 80s to be totally hung up on the music back then. In between the pop music of the disco dance floors and the emergence of a completely new rock sub-genre (goth music), there's a variety of music in the 80s that cannot leave you insensitive.
What are some of the most popular 80s songs you could totally include in a wedding playlist in the Metro Detroit area? We have some ideas for you – so read on and find out more.
• Romantics – What I Like about You. This song is lesser known among the 80s canon, but it's really a gemstone you need to listen to if you haven't already. It makes for the perfect Last Dance or Cutting of the Cake song, but it can work very, very well for an energizing and less traditional First Dance as well. Just lovely!
• Michael Jackson – The Way You Make Me Feel. MJ is the King of Pop – and consequently, one of the biggest names in the 80s. You just cannot escape an 80s music playlist without his name somewhere there. Pick this song if you'd like your playlist to be infused with the unique sound only Michael could have ever pulled off nearly three-four decades ago. This tune's just amazing for dancing AND it has a really powerful romantic streak to it – so it's perfect for a wedding playlist.
• Queen – Crazy Little Thing Called Love. Want to bring a bit of rock into your playlist? Nothing better than Freddie Mercury, then. Lovely song, amazing lyrics, excellent vibe – it's a tune that's meant to be played in romantic settings. Your wedding guests will just love it!
• Kenny Loggins – Footloose. If you like your country music, this one shouldn't miss from your playlist. It's highly energizing – so much so that it truly acts like a dance floor magnet. People will just not be able to resist dancing to this evergreen country song. And if you want to include it in your wedding in a more modern form, keep in mind that a lot of country artists have covered it (Blake Shelton being one of them).
Have you booked your Metro Detroit wedding DJ? If you are still on the lookout, be sure to contact Daryl Scott at Memory Maker DJs right now! We guarantee you'll love our services!