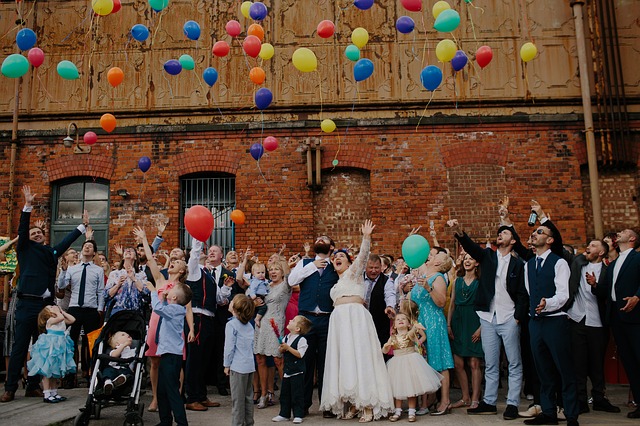 Everyone wants their wedding to be amazing – and you make no exception. With this being such a great event in your life, what else would you want more, other than making sure your weddings are having a memorable time?
How to do that? Here are some fresh wedding entertainment tips to help you make this event feel like a dream come true:
• Help your guests to mingle and socialize. There are a lot of fun party games you can adapt to your wedding (and even to your wedding theme), so don't be afraid to be creative. For example, you could adapt the classic game of bingo to your wedding by creating a bingo sheet with different tasks guests have to check (e.g. "find the guest who was born in Virginia", for example).
• Be open with your guests. Yes, you may not have a lot of time to talk to everyone, but at least plan an entertainment game where you and your loved one reveal something of your own personalities. A game where guests give you challenges, for example, will definitely make people feel really well entertained (and thus, they will create a lot of fond memories).
• Plan the best music ever. We've said it before, but we cannot emphasize this enough: good music is at the very foundation of the wedding day. Plan a brilliant playlist, and make sure you include songs everyone will love – from your grandma to your 12-year old cousin.
Looking for an amazing DJ in the Detroit Area, Michigan? Contact me, Daryl Scott, and let's talk about your wedding music and how Memory Maker DJs will make it feel absolutely amazing!