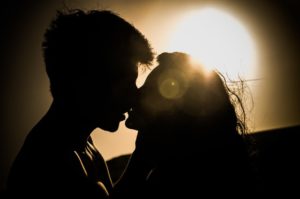 As we're all getting ready to wrap up 2018, we look back at a year that was more than generous in terms of musical releases (and rediscoveries) – so if you are searching for modern love songs, you will have plenty to choose from if you look at this year's best of the best.
What are the most popular and romantic songs of 2018 – the ones you could actually include in your playlist for the Big Day?
We have some suggestions for you – so read on and find out more.
• Selena Gomez, Back to You. This is not the kind of romantic slow song you might want for the First Dance – but it will definitely work very well for other moments of the wedding. It has a lightweight, party-like attitude to it and it's filled with sweet energy and romantic lyrics – so it makes for a more than amazing addition to any wedding's playlist (guests will love hearing it, that's for sure!).
• Nicki Minaj, Come See About Me. Most people are used only to the provocateur side of Nicki Minaj – but she seems to have a much softer and romantic side to her and her music too. Included on the latest album signed by her, this particular song will definitely go straight into your soul and into your mind, making you love it and never forget it. There's something so special about this hidden gemstone!
• Post Malone, Stay. There's something so sweet and so deep about this tune! It's the perfect love song for someone who wants to show the world that they want their SO to stay forever – to be there by their side, to allow them to embrace them, to make them part of their own beings.
• Maroon 5 feat Cardi B. We couldn't have missed this from the list. Although not a love song by pure definition, it can definitely be included in the same broad musical category. Maroon 5 has managed (again!) to create a song that sticks to your soul's retina and makes it impossible to ever forget it – people will definitely love listening to it at your wedding!
Looking for the best wedding DJ in the Metro Detroit area? Contact Daryl Scott at Memory Maker DJs and allow us to be the ones who will entertain your wedding guests (and you!). Contact us and you will never regret it!