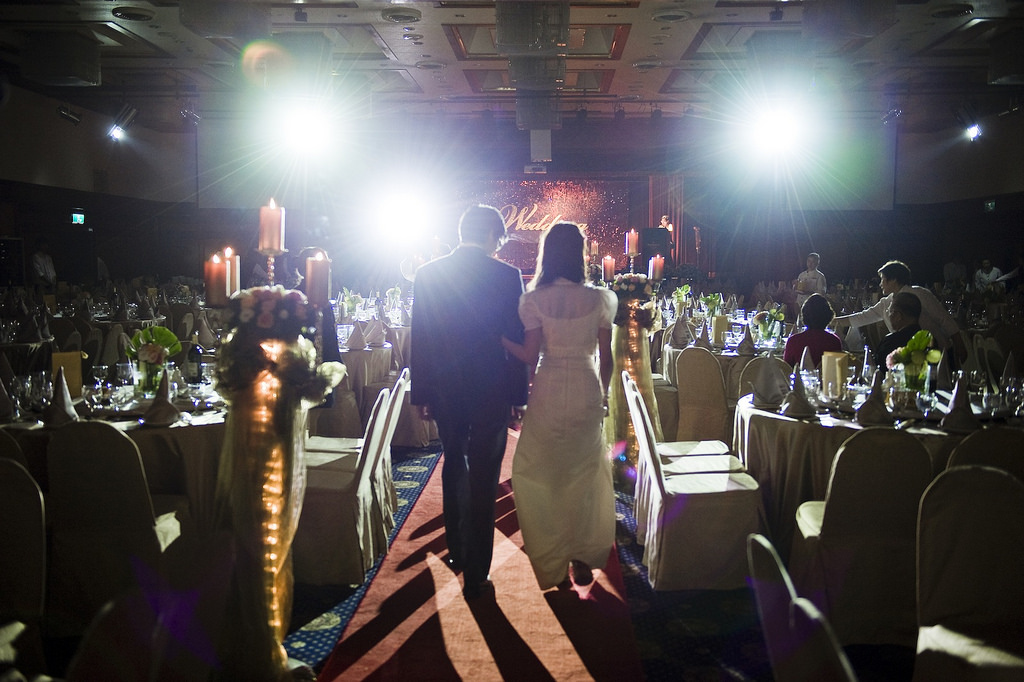 Undoubtedly, you want your wedding guests to feel really amazing and unforgettable – and while we do understand you need to provide guests with a pleasant ambiance and delicious foods, you should also consider the music you'll play on the background of your Big Day. How to do that? We have some tips to help you with your wedding music – so read on and find out more.
First and foremost, find your DJ. The best way to do this is via references, but if you don't know anyone who can help you with this, then you can definitely go and search online a DJ in your area. Beware, though! Not all DJs are created alike, so you might want to check their reviews online.
Consider the size of your wedding. If you don't have an entire ballroom to yourself, you will find that a DJ is the best option. Not only will he entertain the entire crowed, but he will also provide you with a very large variety of songs, so that everyone's happy with the genres and styles covered by your wedding playlist.
Think of the price. DJs cost anything between $350 to $3,500 – and the price depends on the equipment, popularity, and experience of the DJ. Also, do take into consideration the fact that every minute outside of the contractually agreed time span will be taxed as an "extra" – so you might want to save yourself the trouble and book the DJ for a bit more than you need from the very beginning.
Act as soon as possible. Great DJs are always in-demand, but if you want to actually book one, you'd better start searching, interviewing and hiring one as soon as possible.
Looking for the perfect DJ in Troy, Michigan? Come visit Memory Maker DJs and contact us as soon as possible. Our music will enchant everyone at your wedding!
Photo source: flickr.com/ ???