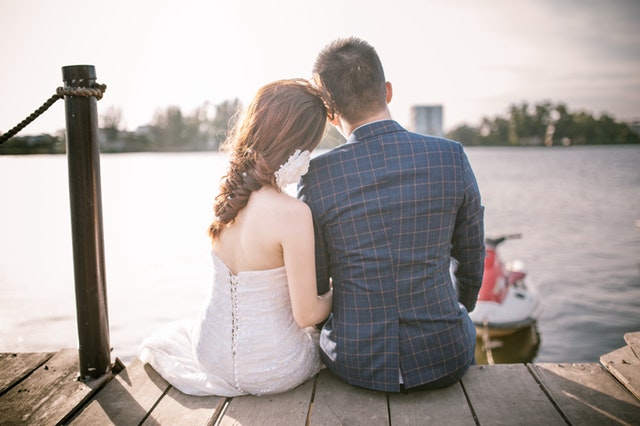 Most people associate weddings with elegant ceremony sites, churches, or other places of worship – but that doesn't mean these are the only places where you can spell out the biggest "I Do's" of your lives.
In fact, civil ceremonies are increasingly popular among Millennial brides and grooms –and it is definitely understandable why. Low key and elegant, intimate and sweet, inexpensive and accessible, these weddings are truly taking over!
What songs to use when having a civil wedding ceremony, though? We have some ideas for you – so read on to find your inspiration.
• Hoppípolla, by Sigur Ros. This is a modern song that simply goes perfectly well with the vibe of a civil wedding. If you want a processional song that really stands out and is just as unique as your love story, this one is absolutely amazing. Haven't listened to it yet? Give it a go – we're sure you will love it.
• She, by Elvis Costello. Another modern song but with a more romantic and suave nuance to it, this tune is just perfect for a modern bride who wants to feel like a true princess. Magical and unforgettable indeed!
• Better Together, Jack Johnson. What better way to seal the deal and make your ceremony exit, other than on this song? Modern, full of positive vibes and with a message that sends out clear love story vibes, this song will win your guests' hearts and prepare them for the big party to come.
Haven't found the right wedding DJ in the Metro Detroit Michigan area? Call Daryl Scott at Memory Maker DJs right now and book us if you want your wedding music to be simply amazing! Contact us if you want your wedding guests to cry your tears of joy during the ceremony and dance in pure happiness during the reception!