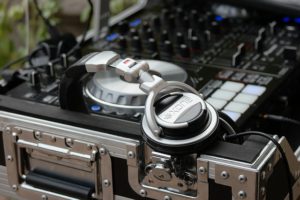 Your wedding is meant to be very fun – so hiring the right wedding DJ in the Metro Detroit area. How do you do that, though? How do you find and hire the very best wedding DJ in the entire area? We have some tips to help you with this – so read on and find out more.
• Do a bit of research. There are a lot of professionals providing wedding DJ services in the Metro Detroit area. However, they may not all be what you are looking for. Do a bit of research and create a shortlist of potential DJs you could hire. Check out specialty websites (such as The Knot) for reviews, ask friends and family for recommendations, and narrow down to a couple few DJs to contact.
• Have a face-to-face interview with them. Sure, calling them may be OK, and emailing them may be the most time-efficient method. However, that is not necessarily the best option when you want to make sure you really "click" with the person you're about to hire. And yes, that is a truly important factor to consider (remember, your DJ will be the one to "moderate" the different moments at your wedding, so you really need to be on the same page with them).
• If possible, watch weddings they've done before. You won't be able to get yourself invited to a wedding they're working on, but it is more than likely that they have a recording available. Ask them about this and watch it closely, to make sure they are exactly the type of DJ you need.
Searching for the perfect wedding DJ in the Metro Detroit area? Come visit Memory Maker DJs and contact Daryl Scott! We promise you will not be disappointed in any way!