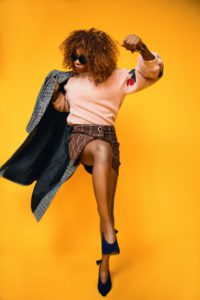 Obviously, you want your wedding to be really personal and special – and you want to infuse it with everything that matters to you, from the colors that represent you to the food that speaks about your story.
Of course, your music should be the same too. However, sprinkling your wedding playlist with a few popular songs is a very good idea because you want everyone to join you on the dance floor.
What are some of the songs that are going to be really popular at 2019 weddings? We have some tips for you – so read on and find out more.
• Whitney Houston, I Wanna Dance with Somebody. Surprised to see this? Don't be – it's the kind of song that comes back to public taste every now and again. And in 2019, this tune will most likely rise back to popularity, especially at weddings. Why? Because it's fun and romantic at the same time and the lyrics are just perfect for the event. Plus, everyone knows it, so it's really likely that everyone will jump off their chairs and join the big dance party!
• Marshmello, Happier. This song is quite recent and definitely very interesting. On the one hand, it has some very positive and emotional vibes to it, both in terms of lyrics and in terms of music. On the other hand, however, this song is a bit sad (if you listen to it carefully, it speaks about a breakup). Our advice is that you do include this, but not for one of the special moments of your wedding – the messaging might not be the best.
• Bruno Mars feat Cardi B, Finesse. Let's face it: Bruno has a magical way of making each and every song he releases a song that's just perfect for a wedding reception. Play this one at your wedding and watch people's faces become happier as they move towards the dance floor to have the time of their lives. Yes, this is the full Bruno Mars effect in full action – it's amazing to watch it happen!
Searching for a dedicated and very talented wedding DJ in the Metro Detroit area? Contact Memory Maker DJs and allow us to be the ones who delight you and your guests with the best music of all times. Contact us and your wedding will be a truly memorable event for everyone involved – guests and VIPs alike!