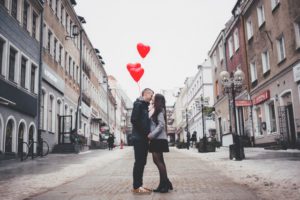 There's something really special about indie music. Offbeat and unique, with a completely new perspective on what music should be in general, indie music has the power to go straight to your heart in a totally unique way.
If you too love indie music, you should absolutely include it in your Big Day – regardless of whether it's for the First Dance, for the processional, or for the Cutting of the Cake.
We have gathered some indie songs to inspire your 2019 wedding playlist – so read on and find out more if you want to have a truly unique wedding playlist.
• Phoebe Bridgers, Friday, I'm in Love. If you are wondering, yes, this is a cover made after The Cure's song. And yes, it is a very unique one! The remix, the voice, the overall tune and ambiance created by this song is totally different from the original – and in an amazing way! This one's a true gemstone you should really include in your wedding if you love interesting covers of famous songs.
• The Fratellis, The Next Time We Wed. This is the kind of song that can put a smile on your face in a matter of seconds. If you are searching for something deeply romantic with a hint of humor to it, you should definitely give this one a chance – people will surely love it!
• 1975, It's Not Living (If It's Not with You). Such a deep and meaningful song! If you feel that your life would be completely different if it weren't for your loved one and if you feel that you need the entire world needs to know this, pick this song for your First Dance. It's so romantic and beautiful it's bound to bring tears to your guests' eyes!
• George Ezra, Shotgun. The title may not make this song feel appropriate for a wedding – but once you listen to it, you will understand why it's such a great choice. George Ezra's voice, the lyrics alluding to a dream life (you want to share with your love done), the magical vibe of this tune – they all come together to create the perfect indie love song.
Have you booked your wedding DJ in the Metro Detroit area? If not, be sure to contact Memory Maker DJs and we guarantee you will never regret your choice!