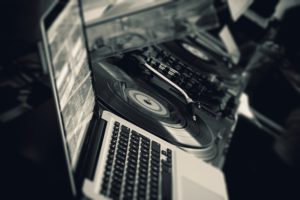 Seeing people dance at your wedding is one of the best signs that they're feeling really well and having lots of fun. Sure, dancing and music may not be the only ways to entertain wedding guests – but these are such important parts of a Metro Detroit wedding that many of us cannot even imagine it without them.
Knowing you want people to dance at your wedding and actually managing to do this are two different things, though. How do you bring people to the dance floor without making it all feel like an obligation? How do you elevate their spirit in such a way that they want to join in on the dance floor fun and have the time of their lives?
We have some tips for you – continue reading to find out more.
• Pay attention to your do-not-play list. It's perfectly normal to want to create a list of songs you don't want to listen to at your wedding – there may be songs you don't like, songs that bring back bad memories, or simply songs you don't think are suitable for a wedding. However, it is very important to be reasonable with this list. Making it too long will just limit the options actual playlist, and there's a big chance this won't go well with the guests.
• Be sure you mix up the genres. We've said this before, but it's a really essential part of creating a wedding playlist that will be appreciated by everyone. Mix up the genres to make sure everyone invited gets to listen to their favorites and, as an added bonus, mix up the different musical decades too – it will just help you create the perfect playlist regardless of your guests' ages.
• Hire the perfect DJ. It's not always just about the music itself, but the way it's mixed and the way it's
introduced to your guests. A talented wedding DJ in the Metro Detroit area knows how to mix music and how to warm everyone up in a way that attracts THEM to the dance floor instead of just making them feel obliged to dance. THIS is how amazing memories are built!
Looking for that perfect wedding DJ in the Metro Detroit area? Contact Daryl Scott at Memory Maker DJs and let's talk about your wedding music. Allow us to bring true entertainment to your Big Day!