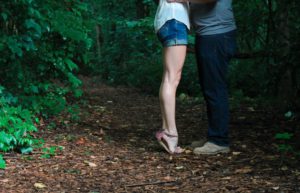 Getting married is like turning the pages of a whole new chapter in your life – and every single wedding anniversary is a new page you're writing together, next to each other, with your memories, with your love, and with your commitment to stick by each other.
Of course, if you are planning a wedding anniversary party in the Metro Detroit area, you will want to make sure your playlist befits the occasion. To help you with this, we have gathered some of the very best wedding anniversary songs you could play at your big party – so read on if you need a bit of inspiration.
• The Beatles – When I'm 64. In all honesty, this is one of the most beautiful and romantic songs ever created. It doesn't declare love, but it talks about the beauty of growing old together, about staying committed to each other, about being there for each other through the years, through thin and thick. Could anything be more romantic – or more suitable for a wedding anniversary – than this?
• Luther Vandross – Here and Now. There's so much love, elegance and timelessness in this song that you will definitely want to include it in your wedding anniversary playlist. A powerful voice filled with soul and beauty, lyrics that speak about the most amazing love story (yours, of course!) and a general romantic vibe – there's nothing not to love about this song!
• Tony Toni Tone – Anniversary. If you want to be very specific with your wedding anniversary song, this is it. The entire song IS about a wedding anniversary, so it really doesn't get more befitting than this. Even if you leave this aside, this R'n'B ttune is beautiful as it is – so it's definitely worth considering it for the playlist.
• Shania Twain – You're Still The One. If you and your SO like modern country music, there's nobody more suited than Shania Twain to enchant you at your wedding anniversary. Plus, this song is really, really amazing for the occasion: the music itself, the voice, the lyrics, they are all perfect for couples celebrating a new milestone of their marriage.
Looking for an amazing event DJ in the Metro Detroit area? Contact Daryl Scott at Memory Maker DJs and allow us to be the ones who will bring the party and emotion into your big event! You'll never regret hiring us!