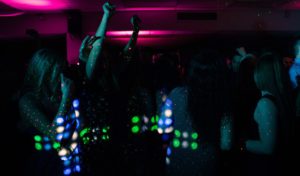 Regardless of what type of Michigan wedding you want to have one thing is for certain: you want people to have a really great time celebrating with you. You want them to dance, you want them to have fun, and you want to help them create amazing memories of your wedding days.
Music plays a huge role in all of this – but what are some of the most popular Michigan wedding songs you might want to include in your wedding ceremony or reception playlist? We have some suggestions for you – so read on and find out more.
• Marvin Gaye & Tammi Terrell, Ain't No Mountain High Enough. At its very origin, this song was not necessarily romantic (but ambitious). However, it's one of Michigan's favorite tunes ever since it was first released in the late 60s. More than five decades on, the music and spirit of this song still make people feel energized and optimistic – and that is PRECISELY what you want from your wedding music.
• Eminem, Lose Yourself. OK, this may not be your typical wedding song, but it's a tune a lot of people at your wedding will recognize (and even sing the lyrics to). Sure, your grandma may not be a big fan of Slim Shady, but chances are that a lot of other guests are and that they will absolutely love dancing to one of his true masterpieces.
• Alice Cooper, Be My Lover. Again, it may not be a classic, romantic song to include in a wedding playlist – but it's a high-energy tune bound to bring people to the dance floor (and keep them there), so why not include it in your playlist? This is perfect for couples who are unconventional and want to mirror this in the music they choose to play at their wedding.
• Aretha Franklin, RESPECT. No description is needed for this song – precisely because it's one of the most popular ones in the entire history of music. Play at your wedding and you will see how different generations feel amazing on one of the best songs ever created.
Still looking for the right wedding DJ in the Metro Detroit area? Memory Maker DJs is here to make sure your wedding music is exactly as you want it to be! Contact us today and you will never regret having chosen us as your wedding DJs.