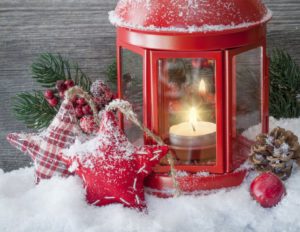 Your wedding deserves the very best music – and while we definitely encourage you to create a playlist that suits you in the purest sense of the word, it would also be nice for you to coordinate at least a few songs with your wedding theme (and maybe wedding season).
What do you do if you are planning a December wedding? Are there any Christmas inspired songs you could include in the playlist?
Yes, of course – read on and find out more about some of the best ones!
• Train – Shape Up Christmas. This catchy and energizing tune is perfect for parties – and your wedding reception is the biggest party of your life. If you want a song that's very well coordinated with the weather outside and the winter holidays, if you want a song that will energize people and make them want to dance, and if you want a song that will surely put a smile on everyone's faces, this is IT.
• Dean Martin – Let It Snow. This soothing and romantic tune is perfect for a First Dance mash-up, but it can also be played at the beginning of the reception when guests are finding their seats and you are greeting everyone. It's the kind of song that instantly sets you in a nice mood!
• Jackson 5 – Give Love on Christmas Day. Your wedding is all about love. Christmas is all about love. And this song is all about lov in all its amazing shapes and facets. Play this song if you want to make people smile, if you want to make people feel great, if you want to inspire everyone. Play this song if you need something that's raw energy – something everyone can dance to, something everyone can fall in love with.
• Mariah Carey – All I Want for Christmas Is You. We couldn't have skipped this song from the list, right? The ultimate pop song for Christmas, the ultimate Christmas love song, the ultimate winter song in its very essence. Play it if you want to see people instantly get off their seats and head to the dance floor!
Looking for a truly talented and experienced wedding DJ in the Metro Detroit area? Contact Daryl Scott at Memory Maker DJs and allow us to be the ones who entertain everyone at your Big Day. You'll never regret it!