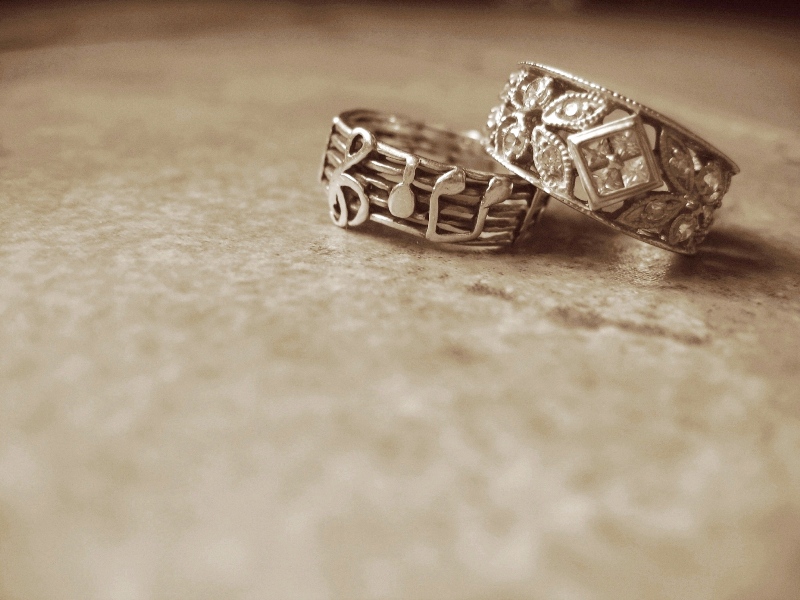 As DJs, we know better than anyone that music makes the world go round – and if you're a music aficionado, you can definitely agree to this. Yet, how do you plan your wedding when you love music more than any other hobby?
Well, we have some tips for you – so read on if you want to learn more about incorporating your love of music into your big day.
A music score paper bouquet. Wouldn't it be lovely if you walked down the aisle embracing your biggest passion? A music score paper bouquet is meaningful, personal, unique, and very smart option for a bride who really likes music – so you will definitely love the idea.
Musical notes on your shoes. Personalize your bridal look with a pair of shoes that are truly…noteworthy. There are many services ready to personalize bridal footwear according to your specific instructions – so adding this into your big day won't be much of a hassle.
Music-inspired cufflinks. Your groom will want to accessorize his look in a beautifully musical way too – and what better addition to make, other than a pair of music-inspired cufflinks? For a vintage look, you can personalize the cufflinks with old-school sheet music – for something more modern, customize them with your favorite band's logo, or even with a few notes taken from your favorite song.
Sweetheart chair signs with your favorite song lyrics. If you and your loved one have a favorite song you share, why not personalize your sweetheart chairs with signs that reproduce that song's lyrics? This will be an adorable idea!
Looking for a DJ ready to entertain you and your guests and help you create unforgettable memories at your wedding? Contact Memory Maker DJs in Troy, Michigan – we guarantee you will never regret choosing us!
Photo source: flickr.com/ MapHobbit