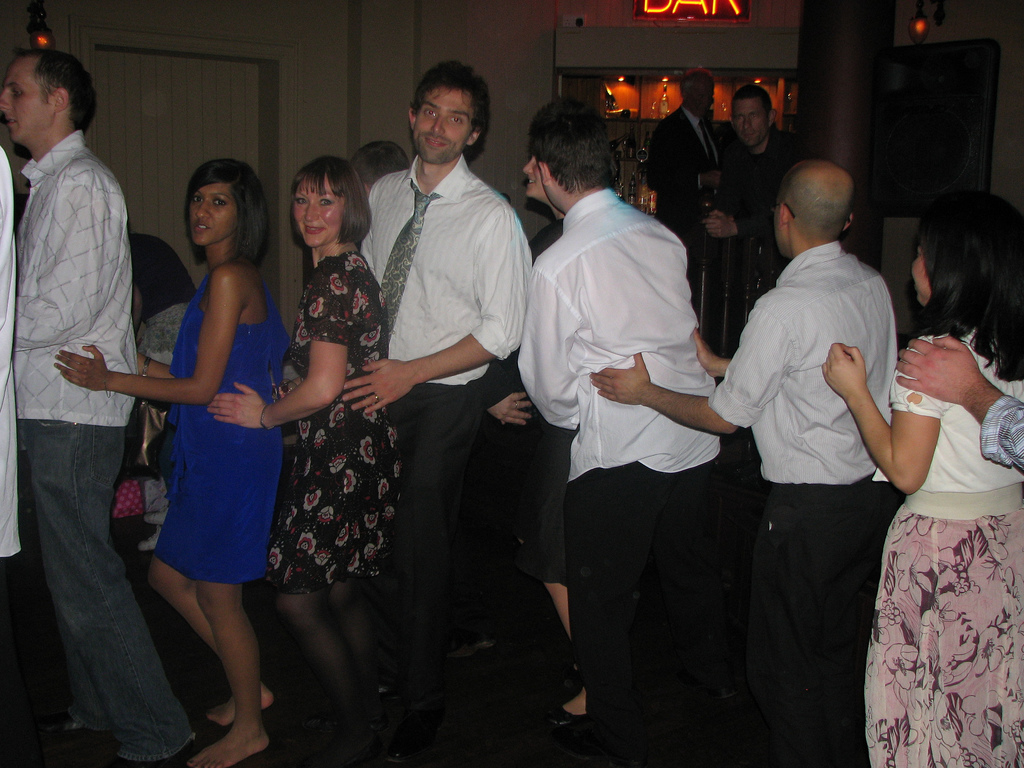 You want people to have a really good time at your wedding – and line dances are frequently perceived as real game changers for the dance floor. Yet, what happens when you are tired of the same old line dance songs?
The answer is simple: you replace them with fresher, better ones. Read below and inspire yourself form the line dance song list we've put together with you:
Replace The Electric Slide with The Wobble. When Beyoncé likes something, it comes as natural that everyone else will absolutely love it too. If you love The Electric Slide, but think people have gotten (more than) tired of it, give The Wobble a try – it is full of energy and people will surely love it!
Replace The Cha Cha Slide with The Cupid Shuffle. What other song title could be more well-suited for a wedding other than this? Probably one of the catchiest tune people love to dance to , The Cupid Shuffle will work amazingly well for you and for the unforgettable ambiance of your big day. Shuffle up and have fun!
Replace The Locomotion with The JU JU on the Beat, or even The Mannequin Challenge. After all, the goal of a line dance is to have fun – and these songs will be more than appreciated by all of your wedding guests.
Looking for a wedding DJ who has the necessary experience to play the best songs, at the best time? Contact Memory Maker DJs and we will make sure your wedding dance floor is packed with energy and happiness. We proudly serve the Troy, Michigan area – so book us today and prepare to have the most entertaining wedding your guests have ever been to!
Photo source: flickr.com/Chris Gilson