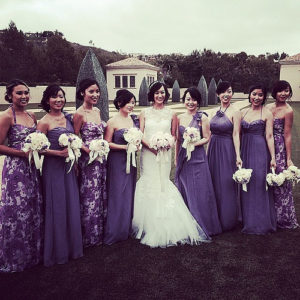 Your bachelorette party may not be as big, as fancy, or as formal as your wedding day – but it sure is an important pre-wedding event, and you surely want your guests to have an amazing time. After all, this event will build up the excitement surrounding the wedding day and it will help your dearest friends and relatives connect to each other – so yes, you definitely want it to turn out perfectly.
What are some of the bachelorette party music ideas your Maid of Honor should definitely include on her list? Read on and find out more.
• Usher, Yeah!. It's probably been at least a decade and a half since you've deliberately listened to this song – but let's admit it, isn't it a true piece? Play this on and you and your girls will surely want to start the party!
• Maroon 5 & Nicki Minaj – Sugar. Another party-starter everyone will recognize, another song that's both sexy and energizing at the same time. You just have to love the fun rhythm and the uplifting vibes of this tune!
• Beyoncé – All the Single Ladies. How could a bachelorette party ever happen without the Queen herself? Sure, all Queen Bey songs are awesome, but this one tends to be more associated with weddings (or rather said, bridesmaid squads). Play it and you will all have tons of fun on it – regardless of whether you're married, about to get married, or simply unmarried!
Looking for an amazing wedding DJ in the Metro Detroit area? Contact Daryl Scott at Memory Maker DJs and we will make sure to provide you with not just music, but genuinely professional disc jockeying services. Hire us for your Big Day and these special hours will be accompanied by the best-chosen, most qualitative music there is!
Photo source: flickr.com/leesean