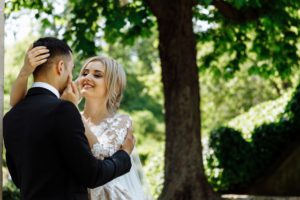 When it comes to weddings, there's nothing more important than authenticity. After all, this is your Big Day and you deserve to have it your own way – it's a special event in your life, and a once-in-a-lifetime kind of thing so yes, you deserve to infuse it with your style, personality, and story.
That doesn't mean you should completely ignore any wedding trends that take shape out there – on the contrary, knowing them will help you make your wedding more unique (as long as you only select those that suit you, of course).
That being said, what are some of the wedding music trends you might want to consider in 2019?
Read on to find out more.
• Playing something during the reception. Some might feel that this trend is just for those with lots of talent (or at least some vague knowledge of how to sing and/ or play an instrument). However, that's not entirely true. If you want to surprise your significant other (and your guests!) with a lovely moment, performing a song can be a really great choice – and you can prepare for it by taking lessons and learning how to pull off that song really well.
• Not having your First Dance. Or any of the other protocol dances, really. Yes, most couples choose to have them – but that doesn't mean you have to have them too. If you don't feel comfortable with the idea of dancing in front of a crowd and if you don't feel that this tradition coordinates well with who you are, then you are more than free to skip the dances (one, two, or all of them, actually).
• Themed playlists. Planning a vintage wedding? Focusing a lot on vintage songs from the decade that inspired you can work really well! And the same goes for any kind of theme that can be associated with music. Of course, you should make sure to mix the genres and the decades, but coordinating a few of the special songs with the theme can create a sense of uniqueness and cohesiveness.
Still looking for a wedding DJ in the Metro Detroit area? If you are searching for someone who is truly good at what they do, contact Daryl Scott at Memory Maker DJs – with us on your side, your wedding is bound to be MEMORABLE!