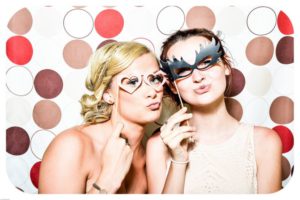 Your wedding party is amazing. They stood by you throughout the wedding process and they will stand by you on the Big Day too. You definitely want to show them just how much they mean to you – and one of the best ways to do this is, of course, through music.
What are the best songs for a special wedding party moment at your Metro Detroit wedding? We've gathered some of them for you – so read on and find out more.
• Blue Swede, Hooked on a Feeling. Sweet and catchy, this song is one of the most recognizable tunes ever created. Not only was it really popular back in the day, but it's the kind of song that comes back, recurrently, as well (e.g. it was also included in the Guardians of the Galaxy movie soundtrack). Play this song for your special wedding party moment and everyone will love it!
• Backstreet Boys, Everybody. If you're a Millennial, there's a high chance you were a kid or a teenager when this first came out – and your wedding party was most likely in the same position as you. Playing this tune for your wedding party moment can really bring back memories and make them feel like the soul of the party (which they are, of course!).
• Pink, Raise Your Glass. Pink is a totally unique image in the pop industry – her power, her lyrics, the message behind each and every song she creates are all amazing. Play this one song if you want to make your wedding party feel absolutely awesome during their moment in the spotlight. It's really a great choice from all points of view!
• Daft Punk, One More Time. A unique sound that only Daft Punk could have ever pulled off – and one that's more than suitable for your wedding party dance too. This song will definitely energize everyone present at your wedding and it will definitely put everyone in the mood for some more partying and dancing. Great choice if you want something less mainstream, but definitely popular among many groups of people!
Looking for a talented wedding DJ in the Metro Detroit area? Contact Memory Maker DJs right now and hire us if you want to make sure you will get the very best there is. With us on your side, both you and your entire group of wedding guests will have tons of fun!