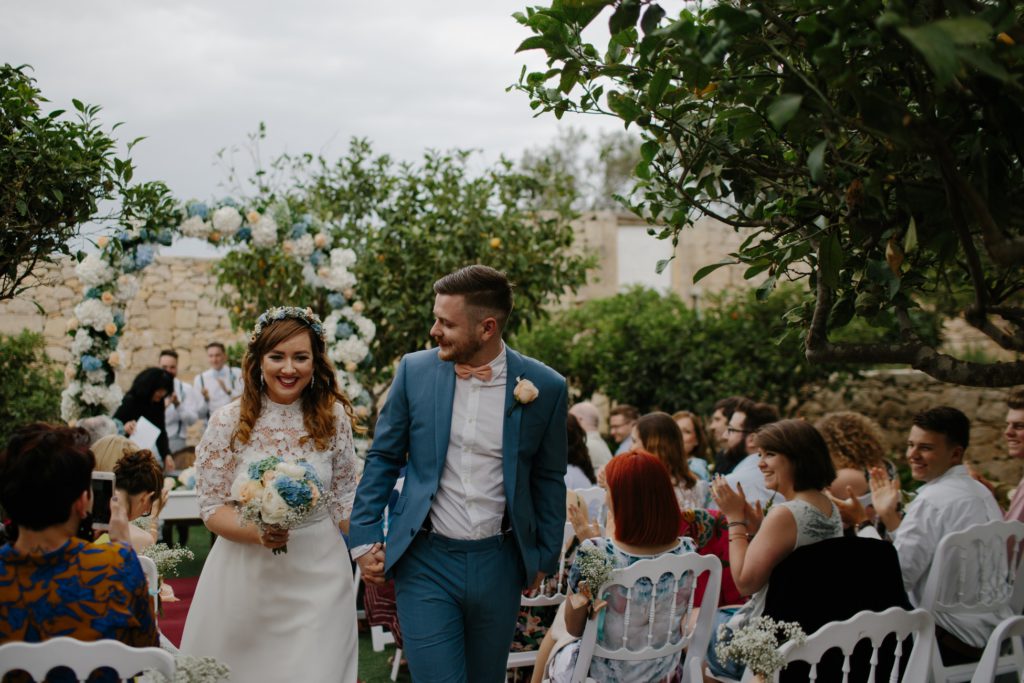 Your wedding ceremony will be infused with emotion, beauty, and memories you will never forget. Naturally, you want the best music to accompany you (down the aisle and otherwise) – but does this mean you have to stick to the traditional ceremony music options?
What are the pros and cons of being unconventional with your wedding music? Are there any restrictions? Read on and find out more about traditional vs. modern music.
• In general, traditional music is played at weddings that are highly formal. However, even there you still have plenty of room to personalize this experience (for example, you could play another symphonic piece, instead of the classic "Here Comes the Bride").
• DO keep in mind this: the music you choose for your wedding ceremony is highly dependent on the ceremony site. For instance, there may be churches and places of worship where you cannot simply waltz down the aisle on "Nothing Else Matters" – not because this isn't a meaningful song, but because the place has very strict rules against anything outside of the very traditional boundaries. Talk to your officiant before deciding on your ceremony playlist!
• At the same time, playing non-traditional music during the ceremony can turn out absolutely amazing. Not only will this add uniqueness to the event, but it will also make it feel more you.
• Remember, though: once you start on an unconventional way, you have to own up to it and you probably have to use the same level of originality in other segments of the wedding day too!
Looking for a brilliant wedding DJ in Troy, Michigan? Contact Memory Maker DJs and we will be there to play the best music, for the best wedding, and the best wedding "crowd". Call us right now – you will never regret your choice!