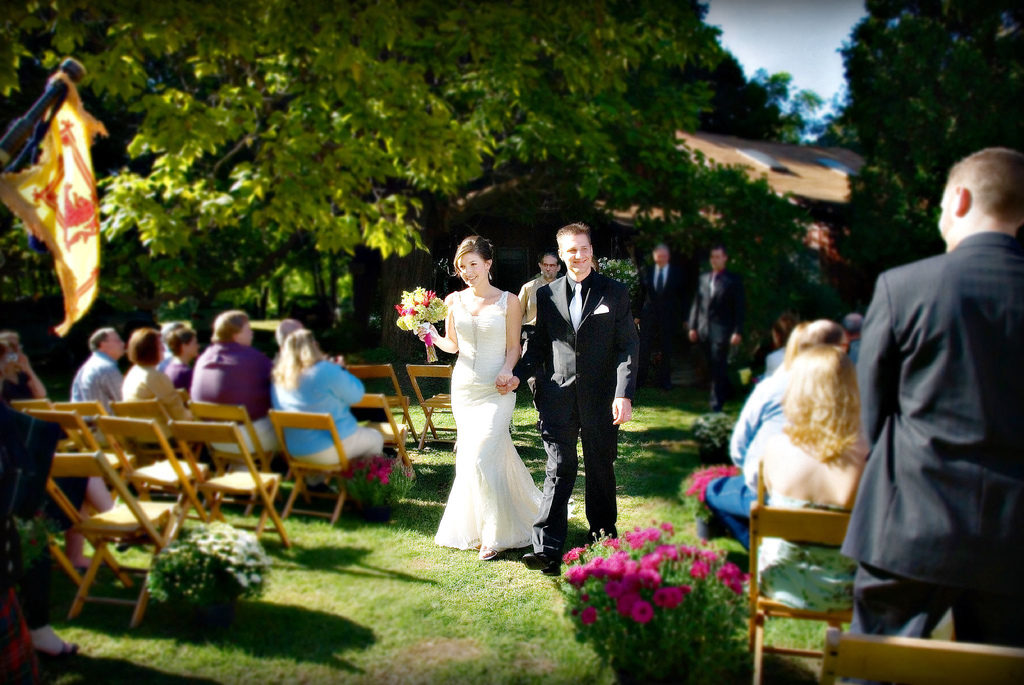 Your wedding music needs to be perfectly well-selected – beyond that, though, it will also need to be very well-timed throughout the entire wedding event. How to do it? We have some crucial tips for all brides and grooms planning their wedding (and, implicitly, their wedding music too). Read on to find out more.
• The prelude. Ideally, you will have music playing for the prelude of the wedding ceremony. As guests take their seats, prelude music will embrace everyone, creating a truly nice ambiance. Remember, this is not the time to play songs that are overly energizing – search for something optimistic, but sweet and mellow to create the right atmosphere. Also, make sure the prelude playlist doesn't amount more than 30 minutes.
• The ceremony processional. In general, this song should last for about 4 minutes (or more, as long as it is required for your entire wedding party to walk down the aisle and take their positions). The tone of the song should be light, sincere, and beautiful – but, depending on the type of wedding you want, it can also be something highly energizing.
• The ceremony recessional. Same as the processional song, the ceremony processional tune should last for about 4 minutes, but it should be more energizing (you need to end the ceremony on a high note, so that guests get in the mood for the party that will follow right after the cocktail hour). Pick a song that suits your love story and your friends to add a candid touch to the ceremony grand finale!
Still looking for the right DJ in Troy, Michigan? Contact Memory Maker DJs and we will not disappoint you: we have a lot of experience, we know how to entertain wedding groups, and most importantly, we know how to listen to your specific requirements!
Photo source: flickr.com/ Corey Ann