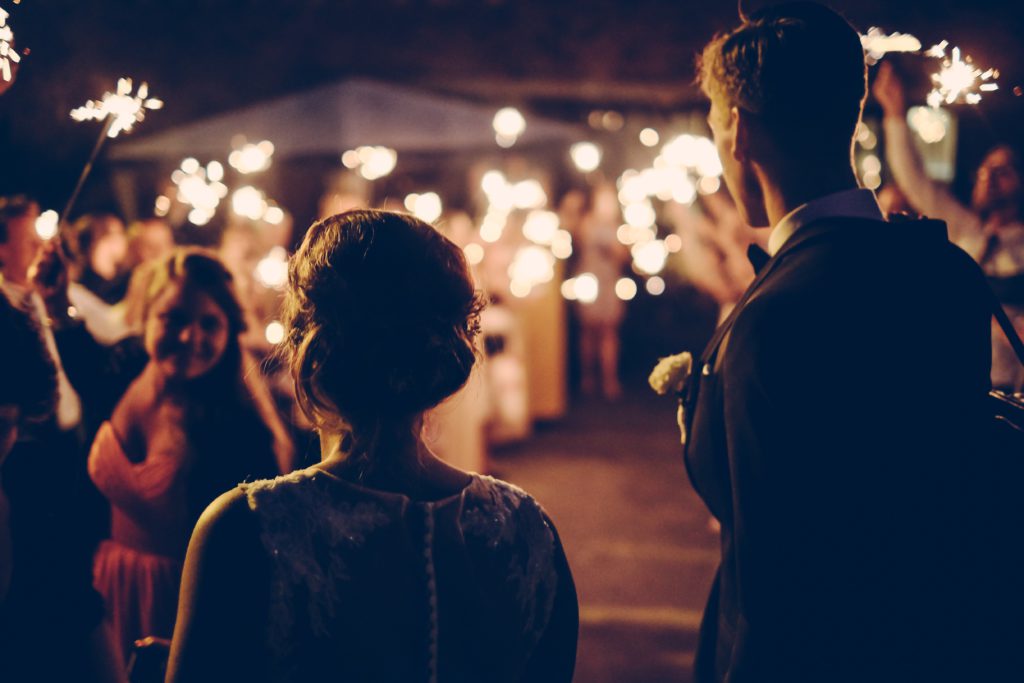 Fun, fun, fun – your wedding deserves to be really fun and memorable!
But how do you do that? What are some of the freshest and most entertaining ideas in the wedding world – the ones your guests haven't experienced just yet?
We have some tips for you – so read on if you are searching for new, inspiring, and genuinely fun ideas for your Big Day.
• Call a celebrity impersonator. You may not be able to bring Blake Shelton, Lady Gaga, or Bon Jovi to your wedding – but you can definitely afford hiring an impersonator. People will love taking photos with the "famous" person in the room – and you are guaranteed to create a really nice atmosphere this way.
• Hire some paparazzi. Who needs celebs when you are all VIPs? Hire so-called "paparazzi" to run around and take incognito pictures of your fun wedding. You and your guests deserve to be followed around by the camera, celebrity-style – at least for the most unforgettable night of your lives!
• Get a palm reader at your reception. It doesn't matter if you believe or not: a palm reader is guaranteed to make more bachelors and bachelorettes smile than any garter or bouquet toss in the world. Plus, we bet the married couples invited to your wedding will have plenty of awesome things in their future as well!
• Dance off contest. Nothing beats the good, old dancing! Organize a real contest and let the DJ pick the best…and the worst of all the dance moves. People will have tons of fun with this!
Still looking for that DJ? If you plan on having your wedding in Troy, Michigan, do make sure to contact Memory Maker DJs as soon as possible! We will make sure your wedding is absolutely fabulous!
Photo by Andreas Rønningen on Unsplash